Creative literacy for the whole child.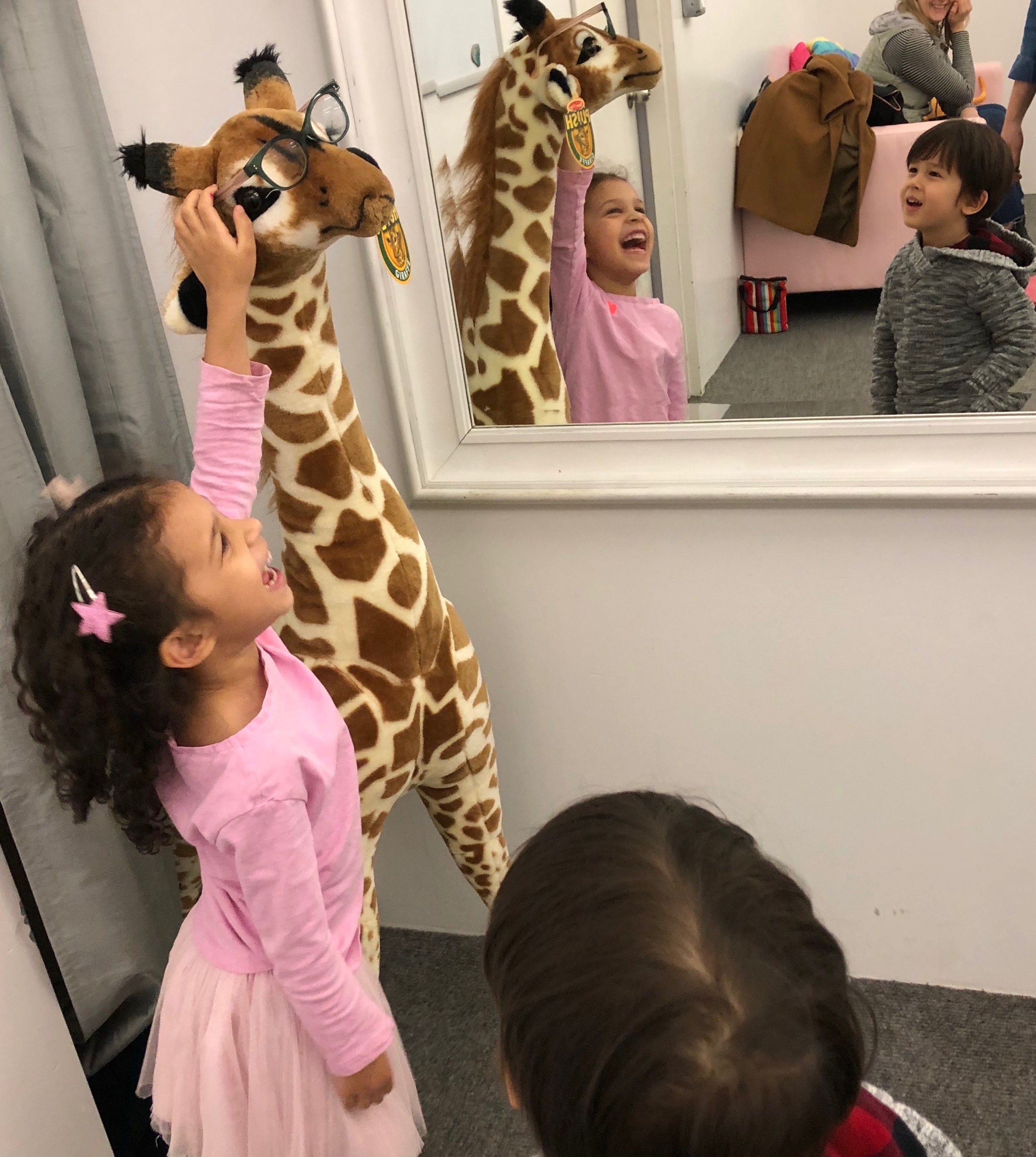 LᐧMᐧNᐧOᐧPlay! was born out of the desire to deliver a uniquely balanced and joyful approach to acquiring early literacy skills.
After a collective 24 years of teaching in New York City, we realized three things:
All learning, no matter the age, must be built on a foundation of joy.

Even the youngest children can learn essential literacy skills if engaged in age-appropriate ways.

There is nothing out there that offers a play-based progressive approach to pre-literacy development.
And so, we created a space for it all to happen.
Who We Are
We are Annie Dycus and Rachel Rubin, two early-childhood educators with a passion for literacy and a love of collaborative learning. After teaching Kindergarten together, we decided to combine our twenty-four years of teaching in New York City to create programs that joyfully deliver foundational literacy skills.
"Our daughter's reading took off with this dynamic duo!!! We feel so fortunate and couldn't have asked for a better introduction to reading and learning in general!"
- Heather Grimaldi, parent of former student
We believe that children's curiosity and enthusiasm should be a driving force in their learning. LᐧMᐧNᐧOᐧPlay! sets the bar joyfully high while celebrating all levels of learning. We created this unique approach to give children the tools that they need to foster a life-long love of reading.
Bite-sized book club (for babies 0-9 months and their parents)
A comforting community for new parents where the reading is short and the conversation joyfully disjointed.
Books Before Screens (Ages 3-5)
A joyful pre-literacy workshop where children and teachers bring stories to life through multi-sensory play and uniquely designed educational materials. Join our little book club in the big city!
Books & Babes (Ages 9-24 months)
The littlest book club for babies and caregivers to learn about play together.
Build the book (Ages 3-6)
A literature inspired play lab where children are the makers and books come to life through guided play.