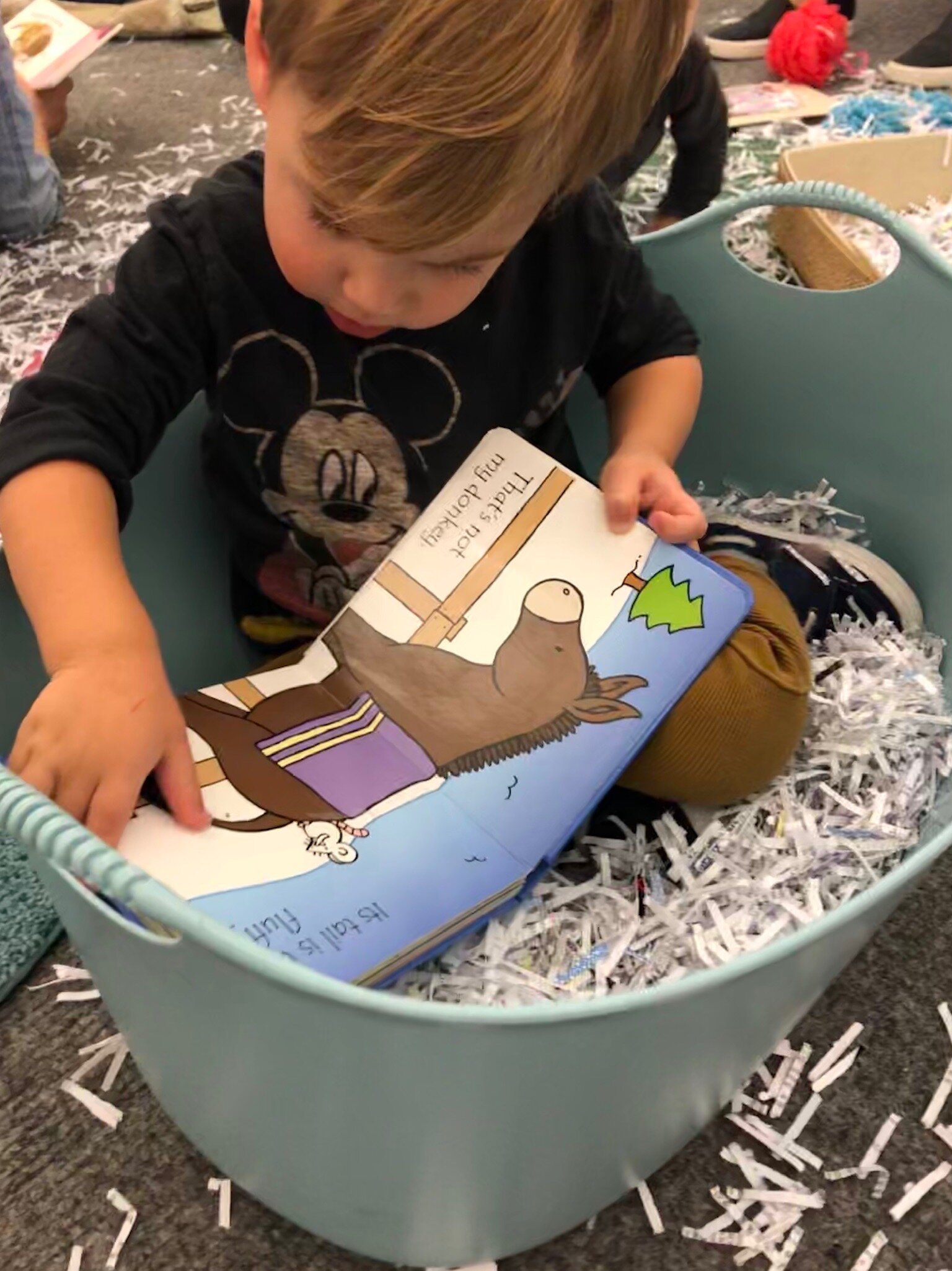 The littlest book club for babies and caregivers to learn about play together.
ages 12-24 months
Play is the work of children. At Books & Babes, we begin with a book and then explore related open-ended materials. Each session is designed so that parents/caregivers can both observe and interact with their children while benefiting from teacher guided instruction and support. Come play with us!
how the magic happens
Welcome Circle/Hello Song

Offering of the play-based mission

Read-aloud of the day + additional books for browsing

Open-ended materials inspired by the book and play-based mission

Open playtime for children (and adults!) while teachers model language and methods to support child development

Goodbye Circle/Closing Song
8-Week Fall Mini-Session:
Thursdays; September 5th - October 24th
11:15-12:00
LᐧMᐧNᐧOᐧPlay! at Doodle Doo's - 11 Christopher Street NY, NY 10014
You can also find this class at Love Child Yoga beginning on Friday, September 13th at 9:15!